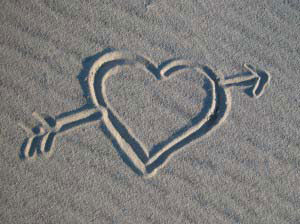 It's easy to lose your objectivity when you're in a romantic relationship. You're in love and it feels great! But compatibility does matter.
Opposites attract. That's because initially major differences are novel. However, later they can become annoying or potentially even harmful to your relationship.
How well do you really know the person you are dating right now?
In what ways are you compatible? And, in what ways are you quite different?
There are several good tests available that help answer those questions. Take the time to think through these issues now and prayerfully consider the long-term impact of significant differences in your potential marriage.
Soul Mates by God
>> Qualities Compatibility Quiz
>> The "Oneness" Quiz
Myers-Briggs Personality Test
>> An Introduction to the 16 Personality Types
>> What is your Myers-Briggs Personality Type?
>> Personality Type Test
>> Free Personality Test
>> Do Opposites Attract? Compatibility and your Myers Briggs Personality Type
>> How to Use Myers-Briggs Personality Typing to Find a Romantic Match
The Color Code
>> ChristianMingle's Secret "Code" to Playing The Game Right
>> Color Code Personality Test
eHarmony's 29 Dimensions
>> eHarmony's overview of 29 Dimensions
>> Download detailed description of the 29 Dimensions as a Word document