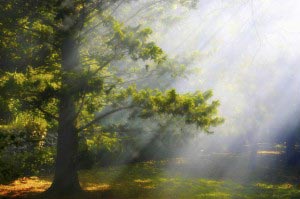 If you want God's best, you must make your relationship with God your highest priority. Yes, you have a strong desire for a soul mate. But that soul mate must not become more important to you than God. That would be idolatry.
God wants your relationship with Him to be solid and stable so your soul mate relationship will not become the highest priority in your life and take the place rightfully belonging only to God.
by Scott Michael Ringo

Most of us enjoy getting special gifts for no reason. A time when somebody thinks about us during part of their day and goes out hunting for something special to give us. The value of the gift is not important at all and even a gift from the dollar store is grand. When others have those types of thoughts about us, it makes our day light up. We feel special when someone thinks of us enough to put just a little energy into helping us understand their thoughts.

There is a special gift that God has prepared and is waiting until we get to heaven before He gives it to us. It might be perhaps the most special gift other than the gift of life forever in heaven. (read more)
"We love, because He first loved us." 1 John 4.19

This is one of the simplest, yet most profound truths of Christianity. The One who saves us is the One who loves and pursues us. God initiates a loving relationship with us, and we either reject or respond to His love. (read more)
by Richard L. Strauss

One of our greatest needs as human beings is to be loved. We all need love. We need to know that we are important to somebody, that somebody truly cares about us, wants us, and accepts us unconditionally.

The good news from God's Word is that somebody does. To know Him is to find release from the crippling effects of feeling unloved. (read more)
I'm single like you. Like you I want to experience great happiness and deep fulfillment. For the longest time I felt that marriage would be the answer for my longing for lifelong, deep happiness. I knew that happiness was to be found in the Lord, but I felt that romantic love was what would give me that lifelong joy.

But then I found a copy of Jesus Freaks at Wal-Mart, and while waiting for my friends to be done with their shopping, I read some of the testimonies in it. It didn't take me long to be in tears. I read about men, women, boys and girls of today who had been tortured for Christ. Such nobility of spirit and purity of faith broke my heart. I cried because I realized that those martyrs had something beautiful that I didn't have. I wanted the joy and love that they had found in Jesus. (read more)
by April Motl

"Through Jesus, therefore, let us continually offer to God a sacrifice of praise — the fruit of lips that confess his name. And do not forget to do good and to share with others, for with such sacrifices God is pleased." Hebrews 13:15-16 NIV

We all have stuff to be thankful for, but what do we do with the stuff that is just so hard to feel thankful about? (read more)
by Fern Horst

A father of the fatherless, and a judge of the widows, is God in his holy habitation. God setteth the solitary in families: he bringeth out those which are bound with chains: but the rebellious dwell in a dry land." (Psalm 68:5-6)

I don't profess to know all that God meant when He inspired the Psalmist to write those words. But I do know that through them we catch a glimpse of His heart towards us, especially those of us who are "solitary". At the very least this is a promise that God will never forsake us. But even more it reveals the special place in His heart for those who are alone. (read more)
The model of true intimacy is the Trinity. God is a Trinity of persons: Father, Son, and Holy Spirit. Therefore, our intimacy with God (and with each other) is ultimately a reflection of Gods intimacy within the members of the Godhead. This means that intimacy is an essential part of the very nature of God and because we are made in His image, it is natural to us as well. This is why we are capable of intimacy with others and with God. It is in our nature. (read more)
by Jack Zavada

Loneliness is one of life's most miserable experiences. Everyone feels lonely at times, but is there a message for us in loneliness? Is there a way we can turn it into something positive? Sometimes loneliness is a temporary condition that departs in a few hours or a couple days. But when you're burdened with this emotion for weeks, months, or even years, it's definitely telling you something. (read more)
Although extremely popular in Christian circles, the concept of "experiencing God" is not explicitly found in Scripture. There are numerous commands in Scripture regarding how we are to relate to God, but experiencing Him is not one of them. What, then is meant by experiencing God and how do we go about it? If we begin with the dictionary definitions of "experience," put them together, and apply it to our relationship to God, we come up with something like "participating in the nature of God, being moved by Him, and learning of Him by familiarity." (read more)
Have you ever felt that nobody understands what you're going through—including God?

In the midst of our loneliness, we forget that Jesus Christ understands us even better than we understand ourselves. Jesus knows about loneliness. (read more)
by Shana Schutte

One of my girlfriends was lonely and frustrated that God hadn't delivered her greatest desire: a husband. Never married and 40, she was tired of praying and waiting and waiting and waiting, but most of all she was convinced that her life was somehow less-than. "Being single is not the abundant life!" she stated emphatically.

Our conversation sent me running for my Bible where I found John 10:10. "The thief comes to steal, kill and destroy, but I have come that they might have life and have it to the full."

The word life jumped off the page. I had to look up its meaning. In the definition, I found the prescription for my friend's sickness of heart: God Himself is the abundant life that both she and I seek—not relationship with a man. (read more)
by Shana Schutte

Last summer I cried. For two weeks, when a fresh longing for companionship erupted in my heart, my emotions were laid waste with want. I ached for emotional and physical intimacy. When I slid into bed at night, my heart yearned for a man to replace my heating pad and a friend to fill my loneliness.

During this short season of intense longing, I journaled like a mad woman, slamming honest, raw emotions onto the page that I am sure would have bled red if they could. (read more)
by Shana Schutte

Many singles idealize love and intimacy and make it into something that it's not, nor can be. Sadly, they miss out on much of the beauty of loving another imperfect soul. (read more)
Discover seven important, ongoing habits for building our relationship with God. (read article)
Are you closer to God today than you were a month ago? A year ago? Five years ago? Do you want a closer relationship with God and yet somehow things don't seem to change? What's the problem? There are several barriers that can hinder your relationship with God. (read article)
Suggested Resource:

by Ruth Myers

Draw near…He'll answer your deepest longings.

Do you enjoy the soul-satisfying intimacy with God you were created for? In this heartfelt devotional, beloved author Ruth Myers invites you to a personal, daily encounter with your first, last, and best love.

Each brief but deeply satisfying reading explores the riches of God's passion for you and your true identity as one in whom He delights. As you engage your heart with His, you'll discover anew the joy of hearing Him speak to you individually, tenderly, in life-changing ways that will root you firmly in relationship with Him.

Experience lavish love, astounding mercy—and an intimacy more satisfying than you'd ever imagined possible. Draw near to God, and He'll draw near to you.
A growing love relationship with God is paramount to everything else that happens in the Christian life. That's why we were created, that's why Jesus died on the cross for our sins and that's why God is preparing an eternal home for us in heaven.
When Jesus was asked which is the most important commandment of all, He replied, "you must love the LORD your God with all your heart, all your soul, all your mind, and all your strength" (Mark 12:30, NLTSE).
If you have begun your relationship with God, would you describe it as "intimate"? Are you growing closer to Him with every passing day? Is that your desire? Has that become your highest priority? (read more)