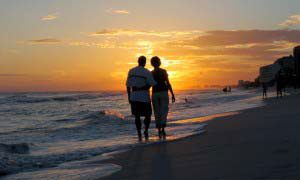 Share your experiences so others can benefit from what God has taught you.
>> Submit your story for review.
by Nancy Groat
A few years ago I was talking with a friend, and sharing whatever it was I was struggling with at that time. Then she shared what her struggle was, and described it as "same struggle, different details." Since that time I've noticed this repeatedly when I listen to other people's struggles and compare them back to my own. It's very often a case of "same struggle, different details." (read more)
Many families maintain a Thanksgiving tradition of going around the table laden with turkey and fixin's and having everyone share what they are thankful for. The responses are usually predictable: "I am thankful for my family, my home, my friends, my job, my good health . . . and of course the food!"
Indeed, we should be thankful for all those things. But this year, I'm challenging myself to go a bit deeper in my gratitude. (read more)
There are a good number of us who spend the entire season of singleness in mourning or waiting or wishing it away instead of actually living. Part of thriving is looking at every aspect of our lives with gratitude—and yes, that even includes our singleness. So in the spirit of the Thanksgiving season, we wanted to pause for a moment and praise the Lord for all He has done for us, but especially for this period in our lives. May we continue to faithfully run the race set before us, whether we are single or married. (read more)
by Brenda Rodgers
My boyfriend and I broke up in September. We had only been dating for three months, but I flew out to meet his parents in Mississippi the month before, so for me it was real.
He broke up with me over the phone.
"Can't you come to my apartment and talk to me?" I cried over the phone. (read more)
by Ruth Heinemann
Argh!! Why is so and so treating me this way? Why can't he (or she) get his (or her) act together?
Sound familiar? As singles, many of us have unresolved anger issues over romantic disappointment or hurt that we have experienced in our pasts. We become angry over those romantic interests who don't live up to our expectations, those who hurt us, those who don't return our interest, and the list could go on.
After walking that path for some time and not knowing how to deal with it constructively, I discovered a very powerful principle. (read more)
by Lacy Tannous
"The fable that there is one right someone who'll save us from sinking is the longing for salvation love, just incorrectly aimed horizontally instead of vertically. Salvation never comes from the side, it can only come from above and beyond. We won't, as spouses, rescue one another, but we will float together, we won't suffer the dark waters alone."  – Gina Bria, The Art of Family
I remember exactly where I was when I saw it. The television had been left on in the living room and as I walked over to turn it off, a commercial for an online dating service popped onto the screen. It looked familiar at first–a man and a woman featured in various scenes of their idyllic life: walking arm and arm through a meadow perhaps, or swinging in sync together on a front porch, or laughing over cups of coffee in a quaint café.
As the couple sauntered across vignettes of their relationship, basking in a warm glow of newfound love, one of my favorite worship songs acted as the accompanying track. My breath caught in my chest as I paused to listen. "No, it can't be…" I thought in disbelief as the song continued to play. (read more)
by Felicia Alvarez
"How you treat your family is how you'll eventually treat your future husband. And how he treats his family, or those closest to him, is how a guy will eventually treat his future wife."
My mom's words still echoed in my head after the mother-daughter powwow we'd had the night before.
It's easy to get so caught up in a relationship (or the idea of a relationship) that all we see is how we interact with each other—our focus is rarely on how we treat other people.
Let's face it, if a guy is treating us right, taking us on nice dates, and showering us with thoughtful deeds and kind words, then we're pretty happy. Even if we notice him mistreating his siblings, we overlook it, thinking "He would never treat me that way!" (read more)
by Candi Finch
Are you too smart for your own good?
Put another way: Do certain academic degrees make you less likely to be "marriage material"? That type of question is one I get at least once a month. Seriously.
In recent weeks, I've been asked three different versions of it:
Will getting a Ph.D. mean that no guy will ever want to marry me?
If I get a master's degree, will that intimidate a possible future spouse?
If I choose a certain concentration over another, will it scare away guys?  (read more)
by Kelvin Smith
The Tomorrow Trap is a matter of putting off things you enjoy because you're waiting for some future perfect (or at least better) time to do it.
This is something that a lot of us singles struggle with. Because so many activities in our society (including in churches) have a strong couples or families orientation, it's easy not to participate "until" we get married.
But putting our lives on hold until marriage means that we miss out on many of the good things life has to offer. It means that we don't make use of some of the real advantages of being single. (read more)
by Bethany Stutzman
So how do you know when you've found a godly spouse who will love and cherish you "until death do you part"? If you want to find a godly spouse, you have to first know what a godly spouse looks like. And how would you do that? By understanding where godliness comes from. (read more)
by Fern Horst
How do you feel about the holidays? Are they difficult ones for you as a single? Or do you look forward to them with excited anticipation? Whichever emotion is attached to the holidays for you, or something on the spectrum in between, I'd like to offer an encouragement to focus on something and Someone beyond those feelings. (read more)
by David Price
Are you standing on the promises, or resting in the premises of those promises? The promise is great, but the premise is even better.
Each promise we see from God is based on a premise; if we forget that, we are likely to wander, placing trust in the creation rather than in the Creator. (read more)
"The cool side of singleness? Is there any such thing???" In my experience, there most certainly is. I actually believe it is quite readily available for all singles…but, alas, so many singles are in such a state of despair over their singleness that they cannot see it. (read more)
by Karen Edwards
If you have been single for any length of time, you have undoubtedly fallen prey to the "wisdom" of well-intentioned friends and family who feel that they have the answers to your dilemma of singleness. More often than not, these friends are Christians who combine their wisdom with Scripture and try to convince you that singleness is somehow linked to undeveloped spiritual maturity.
How is one to handle these encounters? Do you politely sit the person down and try to explain that singleness is not "ungodly," giving them an exposition of I Corinthians 7? Do you give them a sarcastic "zinger" that will clearly show them that their words of wisdom are nothing but foolish garble? Or do you just smile, bite your tongue and walk away? It wasn't until I read the book of Job that I felt God teaching me a lesson in how to handle these situations. (read more)
"You are loved with an everlasting love." That's what the Bible says, "And underneath are the everlasting arms." This is your friend Elisabeth Elliot, talking with you again today about the trials of singleness. (read more)
I am twenty-seven years old. Jacqueline and I have prayed for each other for the better portion of our lives without even knowing it. We have cried out to the Lord for His provision in our spouse. We did this believing He would provide. He has provided. Exceptionally. Beyond our expectations.
I want everyone to know that tonight when we consummate our marriage, we will do it as virgins. This is an uncommon thing in our society. Sadly, it is an uncommon thing in our churches. We have saved ourselves for each other. So tonight, we will spend our intimacy with the only other person on the earth that we will spend it with … ever (each other). I tell you this to encourage you. It is possible to be a virgin at twenty-seven. It's possible to do that … and it's beneficial too. (read more)
by Pastor Steve Carr
The most important decision you could possibly make in life is whether or not you will choose to receive Christ as Lord of your life. This will determine if you experience eternal life today and in eternity. But, the second most important decision in life is who you will marry. This is a critical decision that will greatly determine not only your future happiness but also the degree to which you are able to serve the Lord. What does the Bible declare the important considerations to be? (read more)
by Candra Evans
With Valentine's Day coming tomorrow, I thought it would be fitting to address the perils of being single on what is considered to be the most romantic day of the year. I started to brainstorm answers to the following questions. How should a single person celebrate Valentine's Day and overcome loneliness? How can a single person enjoy Valentine's Day as well as any couple? (read more)
by Fern Horst
Movies, advertisements, and even Christian materials often present the assumptions that if we are good enough in some aspect, then the ultimate happiness of marriage will be ours.
If our expectations for marriage are based on false assumptions, they will become a tyrant in our lives, controlling our emotions, coloring our perspective, and eventually leaving us disillusioned, disappointed, and — worst of all — ineffective in fulfilling God's purposes for us. (read more)
by Marilyn Ehle
Has the path been long, the people uncaring, the circumstances burdensome? When we submit ourselves as servants to a loving God, we can—in quietness and confidence—add "May it be to me as you have said" no matter the place or position in which we find ourselves. (read more)
by Gary Oliver
God can use the pain of loneliness to move you into a deeper relationship with Himself and others, as an opportunity to learn, grow, deepen, develop and mature. What Satan has designed for evil, God can use for good. We can become more than conquerors (Rom. 8:37). But where do we start? (read more)
by Fern Horst
Yesterday I received a lovely birthday card from an "older" woman—someone I've come to love and respect. She wrote nice things about my "genuine caring and joy in helping others" being "shining reflections of the light deep inside you". I treasure those words coming from her because she embodies those very characteristics herself and is much more deserving of that description than I am. (read more)
by Shana Schutte
When I lost a man I loved while in my twenties, I was certain I couldn't handle any more heartbreak, so I unwittingly created an ideal picture of my Prince Charming. Can you guess what happened with the next guy I dated? Instead of seeing what was good about him, my mental doodling highlighted only his imperfections. In an effort to guarantee a life without emotional pain or romantic regret, I instead lost out on some good relational opportunities. (read more)
by Carolyn McCulley
Mixed in with the bills and advertising mailers, there it is: another wedding invitation. Addressed to you alone, no "and guest" invited.
Waiting in the email inbox is another happy announcement, along with the photos of the sparkly ring: Another friend is happily engaged.
At the mall, you spot a former classmate — and her conspicuous baby bump. Another baby shower invitation lurks in your future.
You? You still wait. And wait.
This is the first step in rejoicing with those who rejoice: To sit back for a moment to consider our current situation "in view of God's mercy." (read more)
by Suzanne Hadley Gosselin
When you're working toward something, whether obtaining a degree, succeeding in a career or finding a life partner, it's not a bad idea to study how others have done it — and done it well. (read more)
by Jack Zavada
God created us with the natural desires to love and to be loved. Many of us don't feel very lovable. As a 56 year-old single person, I had trouble with that for years. Over time, however, God showed me that if I'm worthy of his love, I'm worthy of the love of other human beings too. But that can be a big step to take. (read more)
by Eddie Snipes
In today's modern church, true fellowship is often lacking. As group dynamics takes place, people naturally form into groups. This is plainly observed both in and out of the church. This point was driven home during a recent conference I attended. Three hundred and seventy-five Christian writers assembled together for five days, and I was amazed at how easy it was to get to know others. Everyone was eager to know each other, and within hours, we were sitting together and talking about our Christian walks and other interests. In a few days, I got to know more people, and had deeper fellowship, than I have experienced in church in the last three or four years. This caused me to wonder. Why is it so hard to get to know people in church? (read more)
As a 37 year old "never married," the thought crosses my mind more and more frequently – has God ordained singleness for me? Because the possibility definitely exists, I am provoked to ponder the consequences and ramifications on an increasingly regular basis. (read more)
by Candice Watters
A reader asked me for a guide to praying for her future husband. She wanted practical help. It's proved a little harder to write than I first thought it would. Maybe it's because I didn't start praying specific prayers for a husband until after I met Steve. Or maybe it's because I realize that though most people eventually do marry, not everyone who wants to marry will. Still, we're called to pray—about everything. So what should prayer for a husband look like? (read more)
Christian communities can at times be very unsupportive of single women. Often, the very people who should be inspiring them to live a life completely devoted to Christ are the ones who severely lower their self-esteem, leading them to believe that they need a marriage to be complete.  (read more)
by Susan Ellingburg
Well, single friends, it has arrived: February, the month of love and romance. My condolences. But seriously, no matter what state your love life (or lack thereof) may be in, this could be a fabulous month for you! In fact, it might just be your best month ever. (read more)
As I journey through life I have learned there are a few key things I utilize as a Christian single woman that have helped me move from surviving, to thriving in my singleness. However, after attending a Titus 2 event at church (the older women teach the younger women), I realized that I was never taught how to lead a "whole" life as a Christian single because everyone assumes we're all supposed to follow a certain path. (read more)
Have you ever thought of waiting as a gift from the Lord? I have not always known that, but I'm glad He has opened my eyes! It does not have to be a "trial" or a "struggle." If we are willing, it can be one of the sweetest times of our lives with our Savior. (read more)
It's not uncommon for Christian singles to feel depressed during the holiday season. If we're not half of a couple, we can find Christmas just another hard time to get through.
As someone who has been a Christian single more than 40 years, I eventually learned that beating the holiday blues is a matter of focus. When we get our focus off ourselves and on to other things, it can make Christmas time enjoyable again. (read more)
My approach to single issues has always been a bit different. I spend a lot of my time seeking to bring singles into balance with their single life…trying to help them avoid the trap of thinking their lives aren't really significant until they find a mate.
I want to help Christian singles break free of the painful yearning that invariably leads to a deep dissatisfaction with single life. One need not let go of their desire and hope for marriage to enjoy a very satisfied experience as a single today. And while many singles are satisfied and productive, far too many are not. (read more)
by Dr. Richard J. Krejcir
We all desire and seek love and companionship to fill an empty hole we think we have. For some singles, this is the driving force in their life, as it was for me at one time. Yet, as Christians, our primary purpose in life is to serve and glorify God, and fulfill the call of the destiny that He gives us. (read more)
by Fern Horst
Many people believe they cannot truly live until they find their significant other. They are unable to believe in themselves until they find partners who believe in them. Some people do not feel they have worth until they find someone to give them a sense of worth. And there are many who gain confidence from a dating or marriage relationship. But is this the only way, or, more importantly, the best way, to find oneself? (read more)
First and foremost, know that it's ok to feel as if no one knows what you're going through but the key is just not to stay there. Even though we rarely admit it, everyone (including Christians) endures difficulties and self-doubt. We pray for others and believe that God will work out their situation, and then doubt that He will work out our situation. That's because knowledge of God's Word is not enough, it is what we do with that knowledge that makes the difference. (read more)
by John Fischer
Much of the tension in our self-image as single people, and in relating to those of the opposite sex, has risen because we are pursuing marriage. Because the married state is so exalted, we are always thinking about our future marriage partner. We have attended seminars on marriage, read books about it, heard sermons — and so we devise a plan for the perfect marriage partner. We then go running around with our list of characteristics, checking people out. But when we get down to item seven or eight on the list and he or she doesn't measure up, we say good-bye. That's not the one, so let's try another. Our idealized concept of marriage causes all kinds of frustrated reflections and comparisons. (read more)
Postponing life until marriage is one of the commonest traps singles can fall into.
We think, "When I'm married I'll do this…" or, "After I get married then I'll finally be happy…"
But marriage may be farther off than we think, and for some of us, marriage may not happen at all. Postponing life can start as a harmless wish but can turn into a self-limiting habit that keeps you from becoming the person God wants you to be. (read more)
I once chatted with a 36-year-old man on the Internet who asked if I would like to see his requirements for a mate and marriage. "Sure," I typed. "Send them over." His request was curious, but I was amused when I received his list for the perfect wife. (read more)
I used to feel the need to qualify or downplay the fact that Eric and I didn't kiss until our wedding day. It seemed so extreme and unnecessary to people, and I didn't want them to think that I was "judging" them if they chose to kiss before marriage. So I went out of my way to say, apologetically, "Eric and I chose not to kiss until our wedding day – but that doesn't mean that you need to do that – it's really not a big deal either way." But in recent years, my attitude has changed.  (read more)
I married my best friend. I know that's a cliché, but it's true! We were high school sweethearts and spent our dating years fishing, off-roading and dreaming of being rock stars. Our wedding was exactly three weeks after my eighteenth birthday. Three jobs, two houses and one child later, people are asking how we do it. Often they just blurt out, "Eighteen, what were you thinking?!" and many are surprised we've made it this far.  (read more)
What happens, deep inside your heart, when you think about Valentine's Day? How do you feel when you walk into a store and "LOVE" shouts at you from all the displays? Do you get a warm loving feeling? (read more)
What would happen if you were able to walk into the throne room of God the Father? Whom would you see?
Until very recently, I could not make it past the door to the throne room. God the Father did not smile. He was stern. He was unapproachable. I firmly believed-and lived-under the belief that if I "did not do everything right and well" that God would get me. I had to earn the right to be in His presence. I had to earn His approval. I had to earn His acceptance. (read more)
We were young and in love, and life seemed good. Entering into the marriage commitment all seemed perfect, until our first child was born with a severe disability. Then the cracks began to tear down what we had thought was a solid, healthy commitment. (read more)
He was nice. I liked him. When I started to date Daryl, I thought that he was the one God had planned for me. (read more)