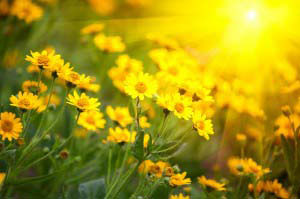 You want to be loved by someone special. You want someone to care about you and be committed to you. You want someone to be willing to make sacrifices for your well-being. No person will ever love you more, be as committed to you, or make a greater sacrifice for you than your Heavenly Father. He loves you unconditionally and will do so forever. When you understand God's incredible love for you, it rightly takes your focus off of trying to fill your need for love through human relationships. It helps you to rest in His love regardless of your circumstances. Human love from imperfect beings will often fail you, but God's love is solid truth that will never fail.
by John Piper

Are you longing for deep love? As Easter approaches, it's a great time to focus on the deepest love any of us will ever know…the love of Christ who bore the cross for us.

The love of Christ for us in his dying was as conscious as his suffering was intentional. "By this we know love, that he laid down his life for us" (1 John 3:16). If he was intentional in laying down his life, it was for us. It was love. "When Jesus knew that his hour had come to depart out of this world to the Father, having loved his own who were in the world, he loved them to the end" (John 13:1). Every step on the Calvary road meant, "I love you." (read more)
by Fern Horst

We are most complete when we have accepted God's love for us and are in turn conduits of God's love to others. We are most fulfilled when we are pouring out to others what God has poured into us, not when we are demanding or expecting or even just simply wishing for human love. (read more)
In many ways, the message to singles is no different than the message to those in other stages of life. Whether married or single, divorced or widowed, whether young or old, all want to know that the Lord they serve cares. We desire this because if He cares, then the circumstances of our lives lie within His powerful and capable hands. Things do not automatically make sense, but there is peace in knowing He cares. (read article)
Consider God's profession of love for you and let it become your constant source of assurance that you are loved.
Nothing can ever separate us from God's love. Neither death nor life, neither angels nor demons, neither our fears for today nor our worries about tomorrow––not even the powers of hell can separate us from God's love. No power in the sky above or in the earth below––indeed, nothing in all creation will ever be able to separate us from the love of God that is revealed in Christ Jesus our Lord. (Romans 8:38-39, NLT)

♥

I pray that you, being rooted and established in love, may have power, together with all the saints, to grasp how wide and long and high and deep is the love of Christ, and to know this love that surpasses knowledge—that you may be filled to the measure of all the fullness of God. (Ephesians 3:17-19, NIV)

♥

I have loved you, my people, with an everlasting love. (Jeremiah 31:3, NLT)

♥

But each day the LORD pours His unfailing love upon me. (Psalm 42:8, NLT)

♥

Because they love Me, My Father will love them. And I will love them and reveal Myself to each of them. (John 14:21, NLT)

♥

For the Father Himself loves you, because you have loved Me. (John 16:27, NKJV)

♥

With his love, he will calm all your fears. (Zephaniah 3:17, NLT)

♥

He will love you and bless you. (Deuteronomy 7:13, NKJV)