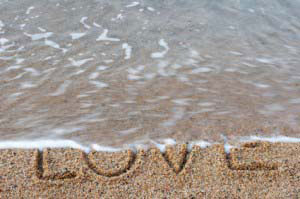 What is your situation? It is important that you look at it biblically and see it from God's perspective.
Is your desire for a mate something God can support based on His directives in the Bible?
There are varying views concerning divorce and remarriage.
Read the following articles prayerfully and ask the Holy Spirit to show you God's will for you.
Does God have one specific person for you to marry? The common idea of a "soul mate" is that for every person, there is another person who is a "perfect fit," and if you marry anyone other than this soul mate, you will never be happy. Is this concept of a soul mate biblical? (read more)
by Chere Williams

Tis the season! Well, for some of us the holidays can bring about stress, high emotions, and a deep-seated void especially when you have to divide up the holidays with your children's other parent. But, we have a choice, we can either fall into a dark hole of grumpiness or we can make the best out of the situation for them and ourselves. Instead of dreading the upcoming holidays, create the experience you desire! (read more)
by Tim Laitinen

Suddenly single? You didn't think it would come to this. You married your one true sweetheart, and started to build a new life together. Maybe you invested one year, or five, or fifteen into your marriage. But now, after all of that, you're single again.

No matter what brought you to this moment or how emotional you may be, you can understand why now is not the time to let your feelings dominate whatever financial decisions you need to make. (read more)
by Elisabeth Corcoran

Every Christmas seems to get busier and busier. And yet, you are the same woman with the same responsibilities and the same amount of money and energy that you have the rest of the year. So here are some simple ideas to think about adding to your holiday season to make it more meaningful for you and for your family. (read more)
One woman's story of her creative way to deal with the emotions stirred by the first Christmas after her divorce. Learn how she rekindled the spirit of true joy in her heart. (read more)
Divorce is the death of the dreams you had when you committed yourself "for better or for worse." As a Christian, you can't simply separate from your spouse one day and hit the dating field the next. And as with any loss, big or small, time is needed to grieve and to reassess who you are, where you've been and where God wants you to go. When reentering the dating scene after divorce, it must be according to God's standards. (read more)
by Lance Quinn
Some of the most common questions facing Christians in the local church deal with issues of divorce and remarriage. The following are questions that routinely come up and must be answered by the elders of any local church with great wisdom and skill. The answers given are biblical guidelines that can assist in the process of helping believers. (read article)
Questions like these are very difficult to answer because the Bible does not go into great detail regarding the various scenarios for remarriage after a divorce. (read more)
The "exception clause" is Jesus' statement in Matthew 5:32 and 19:9 "except for marital unfaithfulness." It gives an "exception" for remarriage after a divorce being considered adultery. (read more)
by David L. Snuth
The problem of divorce and remarriage is by no means a recent one for the church. From its inception, it has found this problem an irritant. Throughout the centuries, Christian leaders have grappled with the pros and cons of the matter. (read article)